Chevrel Bureau Business Association
Developing a sound reputation with other business owners is a solid foundation to build off of. Chevrel Bureau Business Association (CBBA) it dedicated to doing just that. Helping other business owners network, connect, learn, and support one another. In an ever changing world. Whether that be technology advances, sales workshops, mentor-ship programs, group events, and so much more. A membership with our association will benefit your company and the community in which you are located.
---
New Leadership Appointments Announced
Our Leadership Election has now come to a close and we are pleased to announce the following appointments to the Leadership Team. All positions have now been filled. Thank you for the turnout and support during our restructuring.
Association President
We are very pleased to announce that John Lewis will be filling the recently vacated position of Association President. John has been acting as our Vice President for numerous years and is ready to lead and support the association in his newly appointed position. John has been involved in his own success story, building his tree service company from the ground up, into a recognized local brand in his area. He is dedicated to the success of the association and all it's members.
Association Vice President
New to the Leadership Group, Denise Lavalle is excited to take on this important roll within the association. With years of Human Resources, Marketing Management, and a finance background, she is ready and willing to assist all aspects of the association. Her commitment to the success of the her own business will not be diminished, as she is definitely a multi-task driven individual. She comes to us from a very successful Asphalt Paving company, where she has been instrumental in their success as well.
Finance Chair
Eric Banton will once again take the Finance Chair. Eric has held this position for 5 years now and is happy to renew his commitment to the association again. Eric wanted to remind everyone that Finance isn't a boring field. Actually, he is super fun and has some great knock-knock jokes for anyone willing to listen!
In all seriousness, his keen eye for detail and understanding of financial position has been a real benefit for his bed bug exterminator service he co-founded. Profitability is his mission with all businesses he is involved with.
Marketing Director
Jennifer Lewis will be taking the Marketing Director opening, full of excitement and vision of making CBBA a recognized association with businesses on a global level. Experience in brand building, she is no stranger to strategies, networking, and communication. She will be coming with some great ideas and methods that have been tried and tested in her lash extensions and semi-permanent cosmetic tattooing franchise.
Membership Director
Mike Tremble understands the importance of membership. Taking on the Director opening, he is ready to ensure that our membership continues to flourish and grow. He is excited to be involved in the annual convention planning and already looking at venues and locations! Mike has worked hard to build is own appliance repair service and will not stop encouraging new members to reach for the stars.
Technology Development
Blake Sueheck has taken on the opening under Technology Development. While Blake runs a concrete company, he is very techy. He has a lot of experience in automation and project management that will no doubt help lead us in the correct direction in the future. He has a lot of great ideas and suggestions that he will be bringing forward. Implementation will be in good hands when Blake is involved.
---
A Reminder to All Members
Email notifications have gone out to all of our valued association members, for the renewal of membership dues. It is important that these dues are collected so that we can support and fund many events and opportunities, continue to provide the most up to date training and technology, and workshops. Therefore, we ask that you please submit your dues as they come due. Thank You very much for supporting CBBA!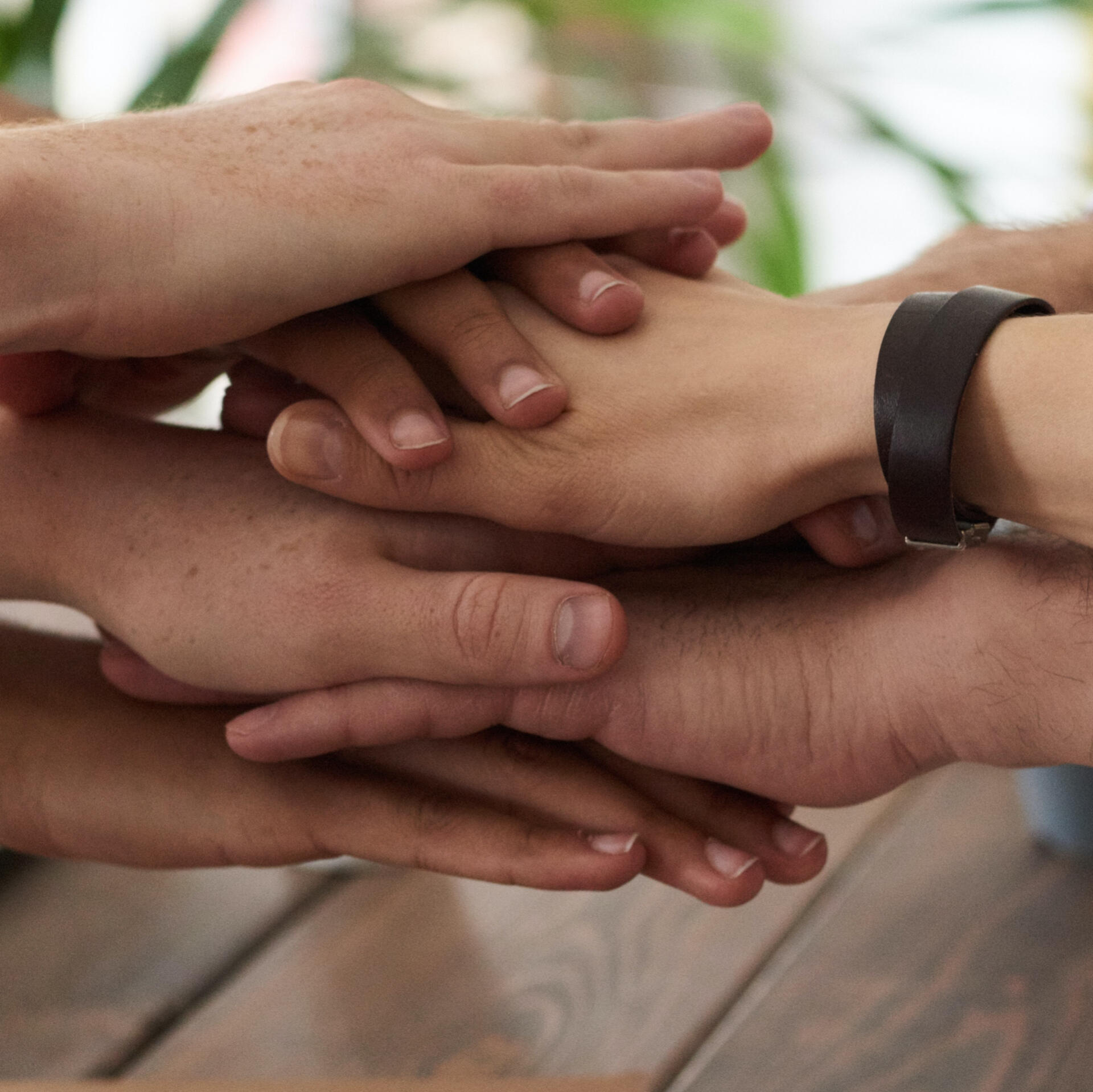 ---
Let's Welcome Our Newest Members!
Welcome aboard David Jensen from Edmonton Junk Removal Service. David joins our group back at the beginning of the year. He brings with him a lot of knowledge in the world of accounting, as he is currently working as a Controller in his current position. His company is expanding it's reach by acquiring more equipment and hiring more associates. It's a busy time for him, he says, but he is really looking forward to connecting and networking with the rest of the association members. We look forward to getting to know you better, David!We also wish to welcome Curt McLean, who is owner of Capt. Clean Window Cleaning & More. Based out of Edmonton, he is building the best Edmonton Window Washing Service for the city and all surrounding areas. He is very optimistic about the future and the path he plans on taking his company. Aquiring more staff and expanding his fleet of vehicles is his short term goal. Long term goal is to dominate his market! You go get it, Curt!
Laura Nadia
Generousity is Recognized
Pro Towing in Edmonton has graciously donated $5000 towards our charity drive to support our Food Bank program, Shelter with Food. Our charity committee is very touched by the generosity of this member. Pro Towing is putting out the challenge to other businesses to match contributions! Being very active in their own community and supporting the underprivileged, this towing company encourages all local businesses to shine during this difficult season.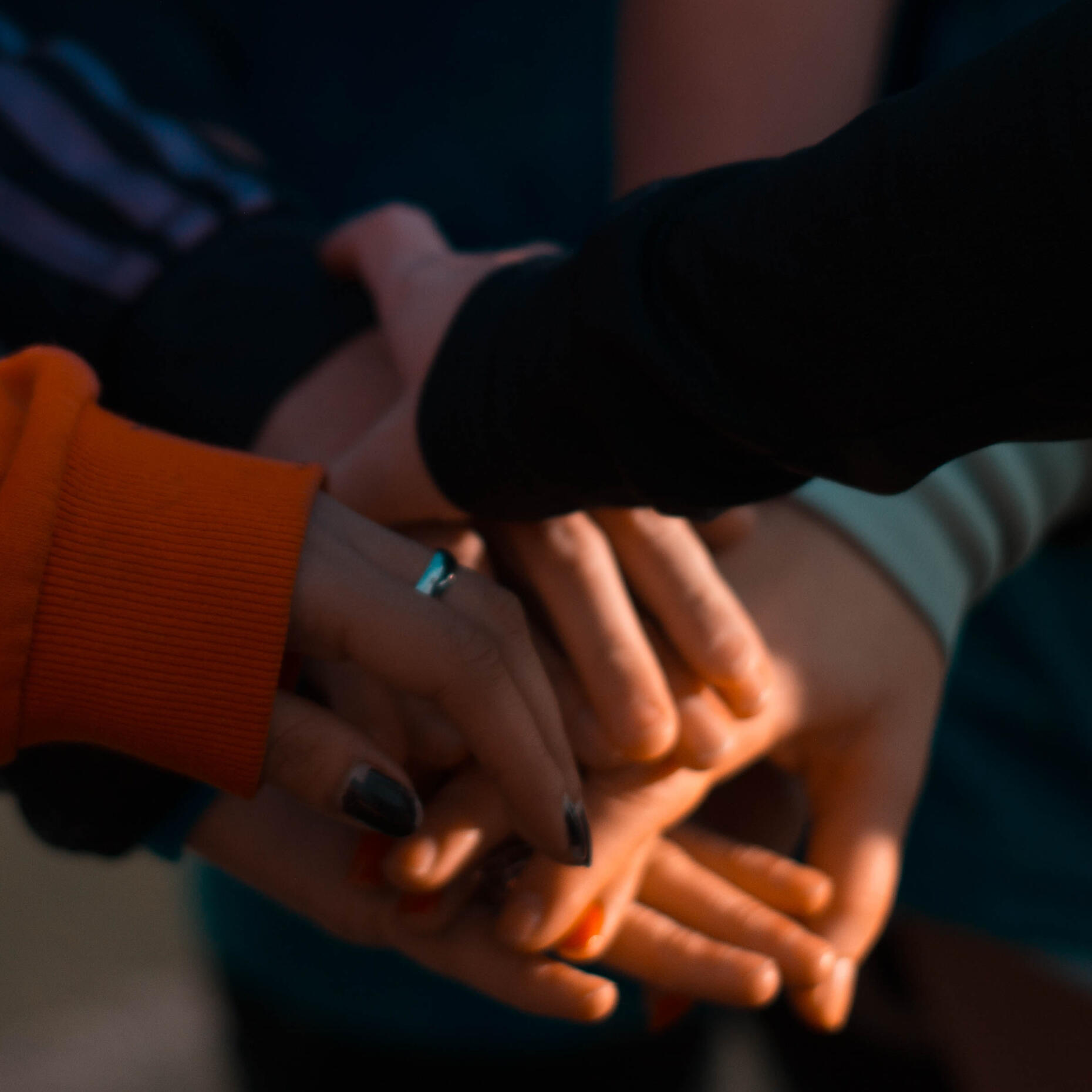 Our New Members Posts!
Check out these informative articles by our members!
Hot Off The Press
Edmonton Carpet Installation has been awarded the Honor Award for active involvement in their community. They have generously donated $10,000 to the Mercy Foundation, which provides hot meals to elderly residents, living in isolation currently. Their generous act will allow many seniors with food and companionship during a difficult season of their lives. We trust that you will also congratulate them for this generous gift! Way to go guys!
We know that you will continue to provide great service in your local community, with the new addition of a local partnership with a tile installation company. This will ensure that, when it comes to flooring, you have the whole area in great hands!
Some very exciting news is coming out from Edmonton! There is a big move and rebranding on the near horizon for a popular chiropractic clinic! Canora Chiropractic is moving into a new location and will be rebranding itself as Strive Spine and Sport to be able to offer their clients more!
Founder and Doctor of Chiropractic Medicine, Stephen Goodwin, has told us that the new clinic is going to be able to offer patients a full range of treatment options, including chiropractic care, physiotherapy, shock wave therapy, spinal decompression, custom orthotics, massage, and acupuncture.
This is fantastic news! We wish Strive Spine and Sport the very best in providing Edmonton Chiropractor and so much more to patients in the near future!
Let's Get Painting!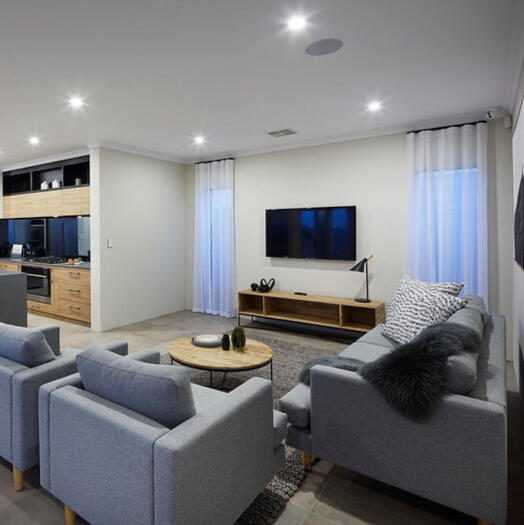 You have finally decided that you are going to repaint that room. Giving a room a nice new coat of paint will do wonders on giving it a refreshed look. Maybe you have some plans in the works to change the function of the room. Is it a spare bedroom that you want to convert into an office space? Or maybe the family is growing and it's time to plan for the nursery for the new addition to the family?Whatever the reason that is driving your motivation, you have choices to make. Here are a few tips to making your project as successful as you envision.Color and design are the first thing you will want to nail down. There is ample supply of samples of rooms found online, in magazines, and even in some home improvement and paint stores.Take into consideration the natural light source found in the room. Is the space well light by windows? Or is the space somewhat dark. If you add brighter, light shades to a room, you will increase the brightness in the room. Darker colors can add to a sense of calm.Looking at the furnishings in the room can help you find the color from the samples of the material that will be in the room. Such as curtains, cushions, rugs, pictures, and any other accents you plan on using. Connecting the colors found in items connects the pieces to the room overall.Once you have the color choice nailed down in your mind, you will need to get some samples from your paint store. They supply a wide range of sample strips that you can bring home and visually compare what the right shade or shades are perfect for your room.Now, you will need to determine the right type of paint finish. There are 5 common types of finish available, and depending on your project, each produce different end results.Matte/Flat paint does not give off a shine when dried. It does cover well, but it is not resistant to damage. It is best suited for areas where there will not be a lot of traffic and less likely to be touched. Such as ceilings or possibly dining rooms.Eggshell is another type of finish that is slightly more lustrous than matte finish and slightly more durable as well. This type of paint is good for mid traffic areas such as hallways, entrance ways, and living rooms.Satin finish is the most common for interior rooms in the home. It is durable enough to stand up to higher traffic areas, where cleaning may be more common. This finish is great for kitchens, laundry rooms, bathrooms, family rooms, and other high traffic areas.Semi-Gloss has a shiny finish but it is very durable and stands up well in areas that are exposed to moisture, such as bathrooms and kitchens. It is mildew-resistant.And High-Gloss is the most durable paint. It will stand up to daily cleaning or scrubbing. It's a great choice for doors, trim, and cabinetry, where surfaces are going to be touched a lot.You will also need to grab some brushes and rollers to complete the job. There are many different types out there. The cheaper brushes are often used by professional painters as a "throw away" brush, in that they are not very durable and may be used for touch ups or singular use. The more expensive type of brushes tend to produce the best results. And are considered a reusable brush with proper care. You can really get more value by paying a bit more for a high quality brush. They produce the best results. And they will be an investment, as you will more than likely use them on the next room you choose.You will also need a roller frame (at least 9 inches wide) and roller pads. You can get packages of multiple pads, so as to have a clean one on hand while working on the project. The roller pad needs to be able to absorb the paint evenly so that it can be applied evenly to the surface.You should also grab a roll or two of painters tap. This is a masking tap that you will use to tape off areas that you do not want painted on the wall (such as outlets).Make a list of all the above items when you head to the paint store. Getting the basic items to start you off on your project will remove extra trips back to the store. And remember to grab plastic drip sheets to protect your floors or furniture from being splattered with paint.With proper planning and prep work, your painting project will be a snap! And you will be motivated to move onto the next room as well! Whether you choose to do the project yourself, or hire a professional painter, the end result will be outstanding!
What is Up with my Epoxy Flooring?
Untreated concrete can be an eye sore. Not only that, it is really prone to damage, staining, and deterioration. Leaving it as is may not be an option for you. Epoxy coatings may be the right option. But remember, when concrete has been damaged, you cannot just put epoxy over it to fix it. If the problems with the concrete are not addressed first, you are just putting a band-aid on the situation.We have seen quite a few instances where non-skilled contractors or DIY enthusiasts have decided to apply epoxy coating to concrete. The story doesn't always have a happy ending. Let us point out a couple of concerns that happened after the epoxy was installed and why.First, we want to point out that epoxy coatings are as good as the person applying it. This is not a handyman project or something you can easily learn from watching a YouTube video. Contractors who install epoxy coatings as their profession have a lot of experience, skills, and training to ensure the process is done correctly. If you don't get it right the first time around, epoxy is not very forgiving.If you have applied epoxy and you notice the color of the floor is changing, you have an issue. The appeal that comes with all the color choices and the aesthetics of this kind of flooring can go right out the window if the concrete has issues with moisture. Before applying any epoxy to concrete, make sure there is not a vapor issue or moisture intrusion. Putting epoxy over this kind of issue will just guarantee you will have issues of color change down the road.Another issue that may come up is peeling or bubbling on the coating. This ties back to poor installation. Air does get trapped in the epoxy coating during the curing stage. This is a result of the concrete not being properly sealed, primed, and prepared correctly. You will end up getting bubbling on the surface. The professionals call this out-gassing. And peeling of the epoxy happens because the concrete was dirty. You need to make sure that all dirt, oil, and moisture is completely removed. Otherwise, the epoxy coating does not adhere correctly.If you find that the floor seems to be wet or damp most of the time, you have a moisture problem. Either water vapor is getting through from the concrete or the epoxy coating is not adhering to the concrete any longer. There is no way to do a quick fix for this. You will need to have your epoxy coating redone. Again, it is very important to address any issues with the concrete first. If you were aware of a vapor problem, a vapor barrier may have avoided this issue all together.If you find the surface of your epoxy floor doesn't feel even, you may have an installation issue as well. When you walk across the surface, you shouldn't be finding bumps or dips on the flooring. Granted, the ground will naturally settle which can cause some change. If there was any material left on the concrete at the time of installation, it can cause this. Or if the tools used to apply the epoxy were not clean or of good quality, the results could lead to uneven areas.We often find opportunities around our homes to do things ourselves. Or try and find a bargain that will save us a few bucks. Epoxy coating installation is not one of those opportunities to cut corners. Epoxy is not very forgiving if error has occurred. And it can cost you more than you originally expected, just to get it fixed. We recommend using a qualified epoxy flooring company to handle your project. There are lots more projects that the handyman in you will be better adept at in the future.
Let's Support Our Members on Google!
If you are interested in having your listing published here, contact us. Member Exclusive Listings.